You're currently on:
By far the best selling wakeboard and waterski drysuit on the market. Ride longer and perform better with the O'Neill Boost.
WakeMAKERS Point of View
O'Neill Boost Drysuit Review
posted by Spencer on
WakeMAKERS is based in Central Oregon, a northwest state with a short summer and lakes filled with snow melt. We start riding in March and usually stop in mid November. Water temperatures can dip into the high 30's with air temps in the low 30's. This does not stop us from riding the glassy conditions in the spring and fall.
The O'Neill Boost drysuit has always been our cold weather protection of choice. By having the ability to add more insulation layers under the suit we are able to brave the coldest riding conditions of the season. And when you're done riding, just unzip and peel the suit off and you're immediately warm, without having to dry off.
There are two things that make the Boost the best drysuit on the market. The first is that you stay completely dry. The second is that you have amazing dexterity and freedom of movement. The ability to wakeboard, and wakesurf without feeling restricted like you might when wearing a very thick cold water wetsuit is invaluable.
Product Description: By far the best selling wakeboarding, wakesurfing, kiteboard, and waterski drysuit on the market is the O'Neill Boost. You can put an end to seasonal riding by stepping up to the O'Neill Boost Drysuit. Want to ride all year around, now matter what the weather or water holds? Of course you do.
The worlds best athletes developed and tested the O'Neill Boost in cold water conditions, so you can be confient and stay warm with the latest in active drysuit technology. The O'Neill Boost drysuit defied conventions, and set a new industry standard for others to follow.
*O'Neill drysuits also come with the best warranty in the industry. All Boost drysuits have a Limited 1-Year Warranty that covers any issues with materials or workmanship.
Read our review of the O'Neill Boost Drysuit»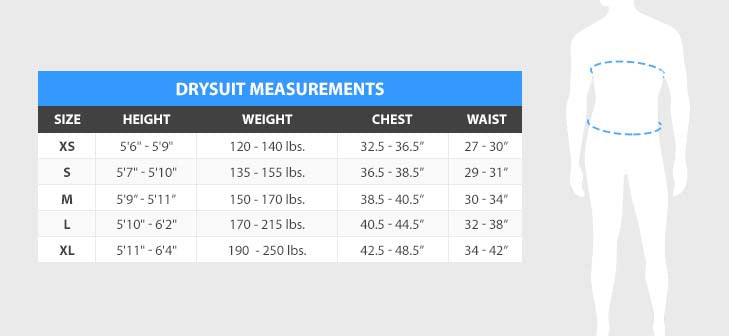 View O'Neill Brand Page
Specifications
Warranty:

1 Year
Water Temperature Range:
40F + (Completely Dry)
Material:
3 Layer Rip Stop Nylon
Seams:
Fully Taped Seam Construction
Closure System:
Horizontal Dry Zipper, Chafe Free Neck, Ankle, and Wrist Gasket
Additional Features:
Fully Integrated Suspenders
Manufacturer's #:
2054
Why Shop With Us
Free Shipping: We offer free shipping on every order over $99 which leaves you with more gas money.
Expert Advice: We use the products we sell, and our product experts have years of experience to ensure you get the perfect system.
Best Price Promise: We work hard to bring our customers the best products at the best prices. If you find a price cheaper, let us know and we'll match it.
Other Recommended Products
You may also be interested in the following product(s)
Customer Reviews
One Size Fits All Family Members

Review by ActiveH2OSkier on 11/13/13

We bought a size large dry suit at our Malibu dealer last fall in order to extend our season into November. I am 6' 1" 205 lbs, my wife is 5' 7" 150'ish lbs and our oldest son is 5' 5" 145. We decided since we were going to test the water when it comes to riding in the off season why not try to get everyone in a singe suit. Well it worked.

We all are able to use the the large size. The tight neck closure doesn't bother me. My wife says it is a little restricting but it keeps her completely dry so at the end of the day there are no complaints.

I just purchased a smaller size so the rest of our family and friends can have fun too. This is a must for every boater that wants to make the most of their season. Stay on the water longer.

Boost is the best Drysuit made

Review by LakeBillyHazard on 11/12/13

Cannot say enough good things about the quality and construction of the boost dry suit. From the neck seal to the zipper this suit will keep you dry. The material does work as a wind stop which comes in handy when it is snowing and blowing on the water. You will not go wrong spending the money on the Oneill boost.